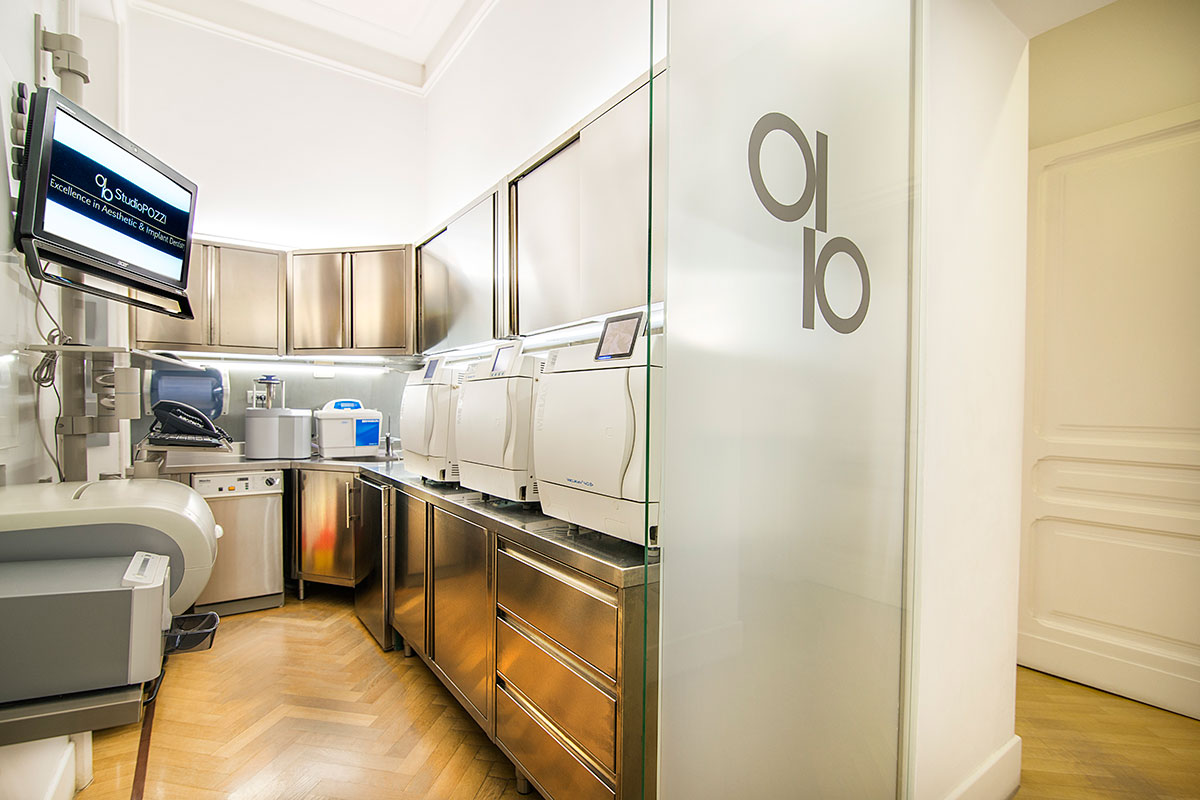 Sterilisation is a central issue in dental practice, it is not a simple added value, it is the basis; the added value is provided by technological updates making modern and advanced technologies available.
The aim of sterilisation is to guarantee instruments and materials are sterile and safe when used on the patient.
High standards of sterilisation and the use of strict decontamination protocols are necessary to avoid the risk of infection or microbial transmission.
The sterilisation equipment used is the latest generation of Melag, the number one worldwide in this field. Every sterilisation cycle is carefully monitored by computer systems.