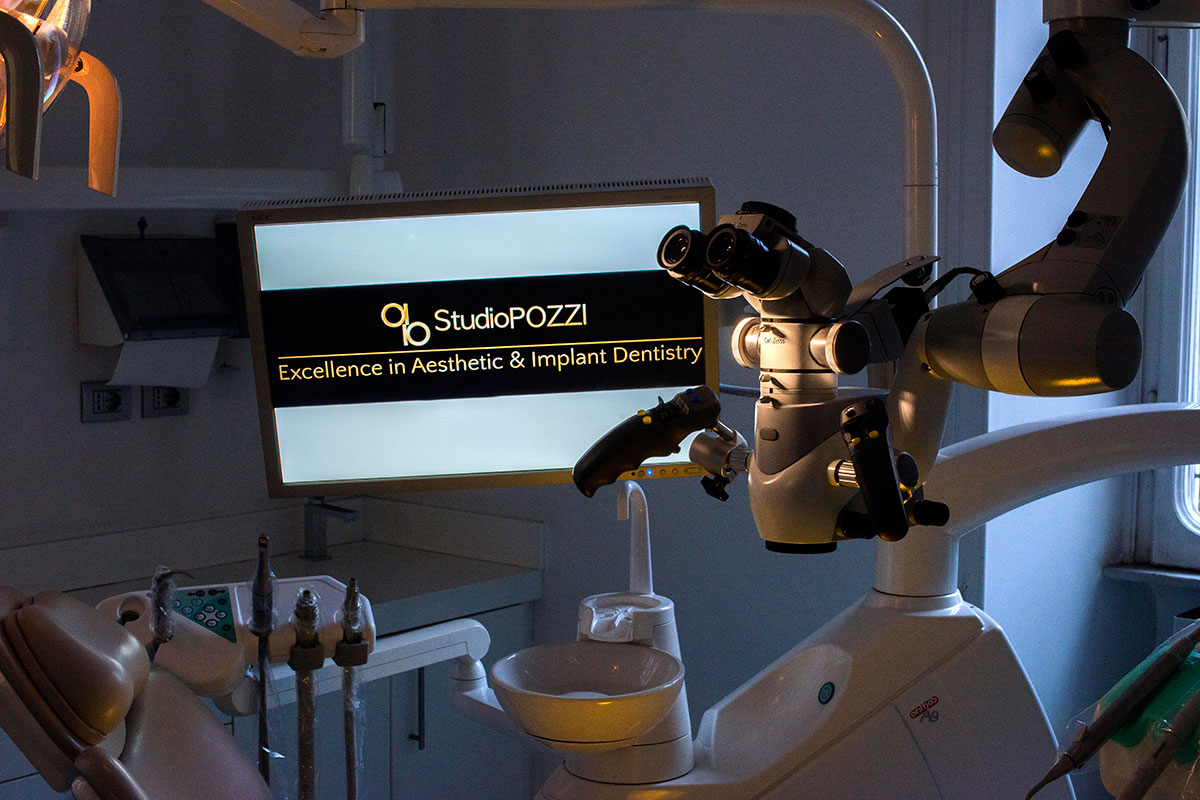 Microscopy makes it possible to obtain the highest quality diagnosis and treatment, making details and the smallest structures clearly visible; it also makes the display of high contrast images and realistic colours possible.
This technology makes it possible to obtain high detail definition and therefore levels of accuracy that can only be achieved with such levels of magnification.
Studio Pozzi is equipped with two types of magnification systems:
Glasses with Zeiss prismatic optics with 4.5x magnification. Used in routine procedures.
Zeiss Pico stereomicroscope that allows 32x magnification of the area to be operated on with a coaxial light. Used in surgery.