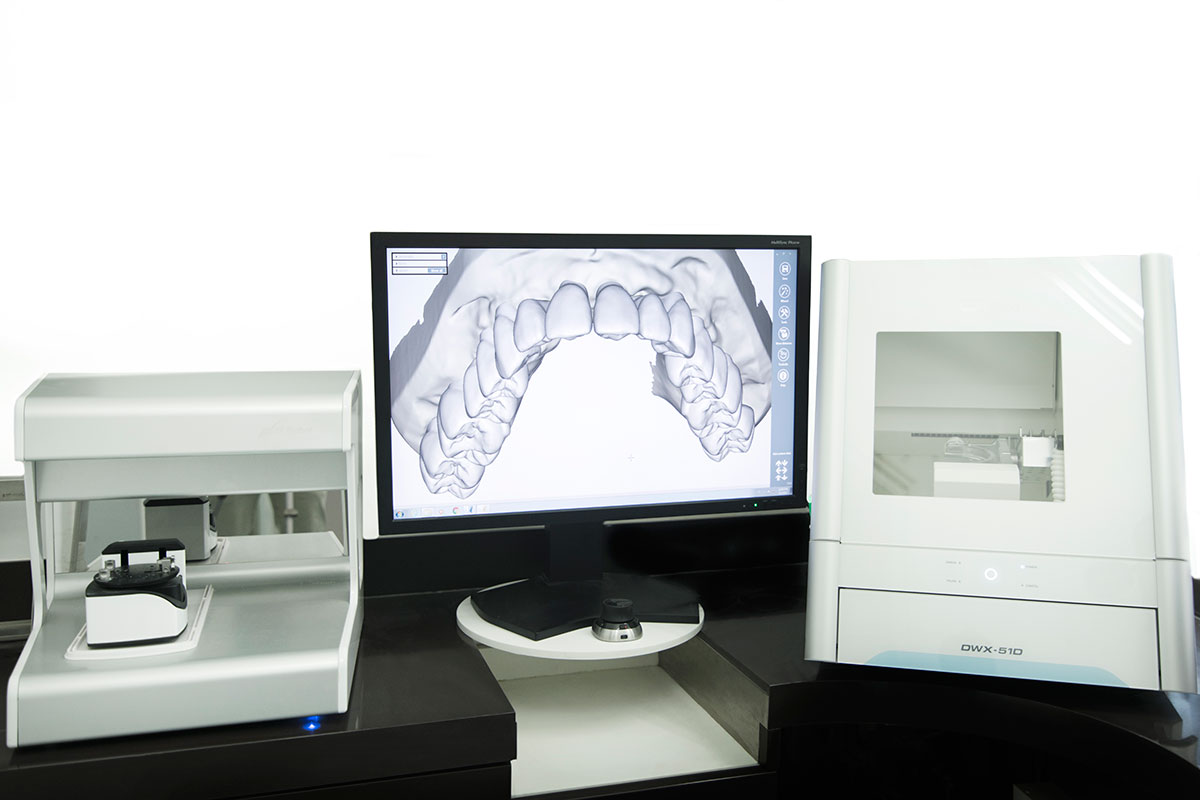 The use of digital technology to redesign smiles and combine aesthetics with the chewing function represents the "gold standard".
Use of the most advanced methods and technologies has become indispensable in order to meet the increasingly high expectations of patients who require maximum comfort and ensure the success of operations that are often very complex. Modern dental practices are the perfect combination of a cosy environment and the latest diagnostic and operating technologies.
CAD CAM technology means we can obtain a three-dimensional object from a drawing done on the computer using a sophisticated computerised technique.
The two acronyms CAD and CAM stand, respectively, for Computer Aided Design or Computer Aided Manufacturing.
We start from the acquisition of a 3D digital plaster mouth / imprint / model, in the second step the product we intend to manufacture is designed and the third and last step is the actual physical production of the product.