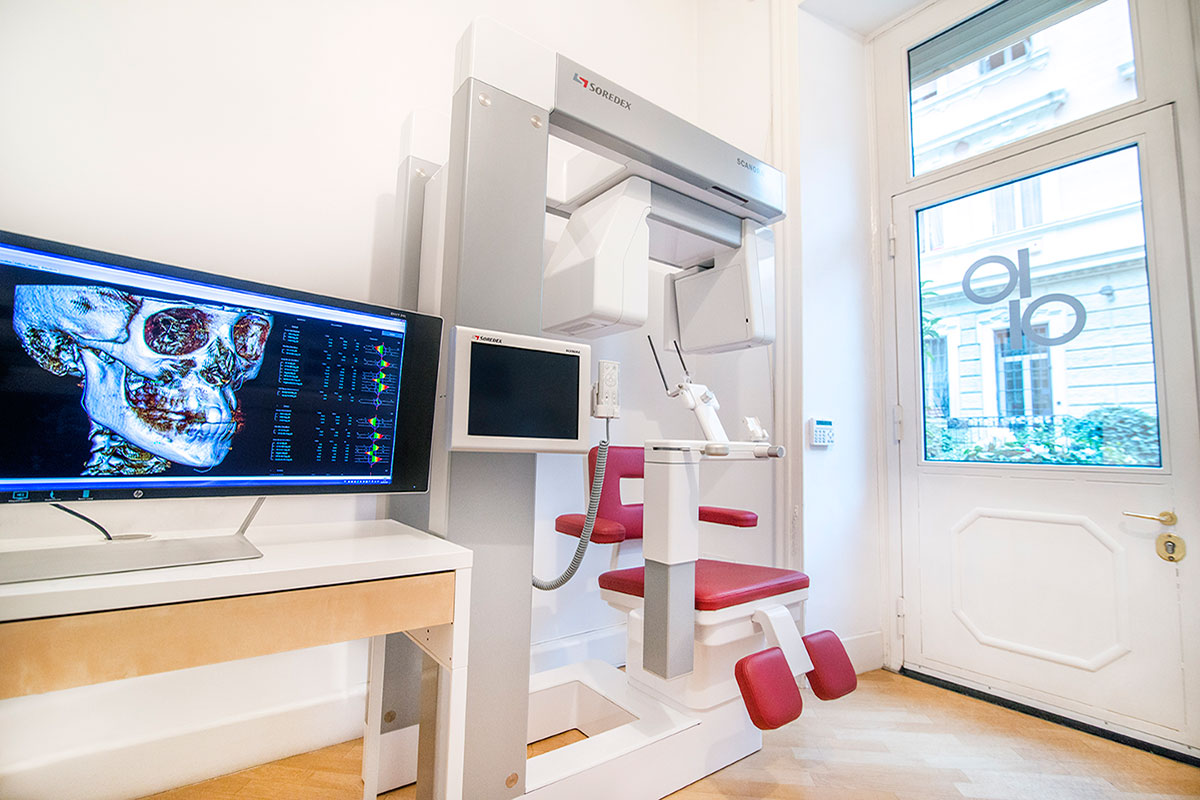 The 3D image view offers unparalleled diagnostic results, clearly shows the dental anatomy, the bone structure, the soft tissue and a view of the entire maxillo-facial system, increasing the visibility of anatomical details useful for diagnosis.
In addition to ensuring high resolution in 3D image acquisition, it allows you to obtain high-quality digital panoramic radiography.
3D radiography combines 3 advantages:
Excellent, high precision image quality.
Patient is subjected only to low doses of radiation; a specific paediatric programme included.
Images are captures quickly and transferred directly to the computer.